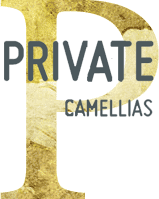 Never has a public garden been so private.
The garden of the Quiñones de León Pazo in Castrelos gives off such an intimate feeling, that the visitor gets the impression of wandering through a private garden, as a guest of the family. The garden's welcome is so warm that each visitor feels like a part-owner, lord and master of all he or she surveys, during the visit: coats of arms carved in stone, flowerbeds, fountains.
And if the wise traveller has decided to visit Quiñones de León during the Winter season, he will be able to fully enjoy all of the camellias' outburst of color.